UFO DREAMS de retour sur Blow Up Arte

Ma vidéo hybride « UFO Dreams » est de nouveau lancée dans le ciel de Blow Up Arte : « La ressortie en salles du grand classique Le Jour où la Terre s'arrêta de Robert Wise nous permet de vous remontrer le tout premier film réalisé par Johanna Vaude pour Blow up ».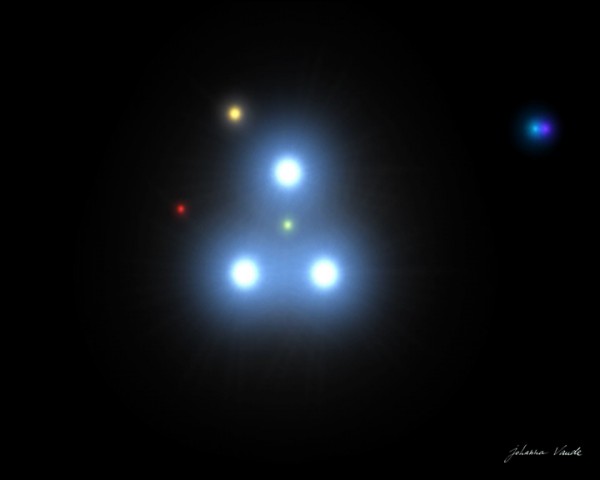 Résumé : « UFO Dreams » est une expérience visuelle et sonore autour du mythe moderne des Ovnis. Une rêverie au milieu des étoiles, des ovnis et des extra-terrestres…
Technique : réalisation à partir de modélisation 3D et d'extraits de films de science-fiction extraterrestre montés et retravaillés numériquement (cache, colorimétrie, surimpressions, effets spéciaux…).
Infos : « UFO Dreams » a été créé à l'occasion d'une carte blanche pour Blow Up Arte, le nouveau Magazine Web Cinéma sur Arte tv.
Johanna Vaude a été interviewé par la Festival Silhouette à propose de ce film. Voir l'interview vidéo.

Synopsis : « UFO Dreams » is a sound and visual experience about UFO's and Aliens modern myth. A dream into stars, UFO and Extra-Terrestrial mind…
Technique : Starting from 3D modelization, extract from science-fiction films about alien, edited and re-worked in DV (special effects, double exposure, changes in tone and colour in DV sequences…).
To know more : « UFO Dreams » was created specialy for a carte blanche on Blow Up Arte, the new cinema webzine on ARTE TV (The French German TV Channel).
Johanna Vaude was interviewed by the Silhouette Film Festival about this film. Watch the video.
[soundcloud url= »https://api.soundcloud.com/tracks/56323201″ params= »color=ff5500&auto_play=false&hide_related=false&show_comments=true&show_user=true&show_reposts=false » width= »100% » height= »166″ iframe= »true » /]