(version française)

                                      Biography english version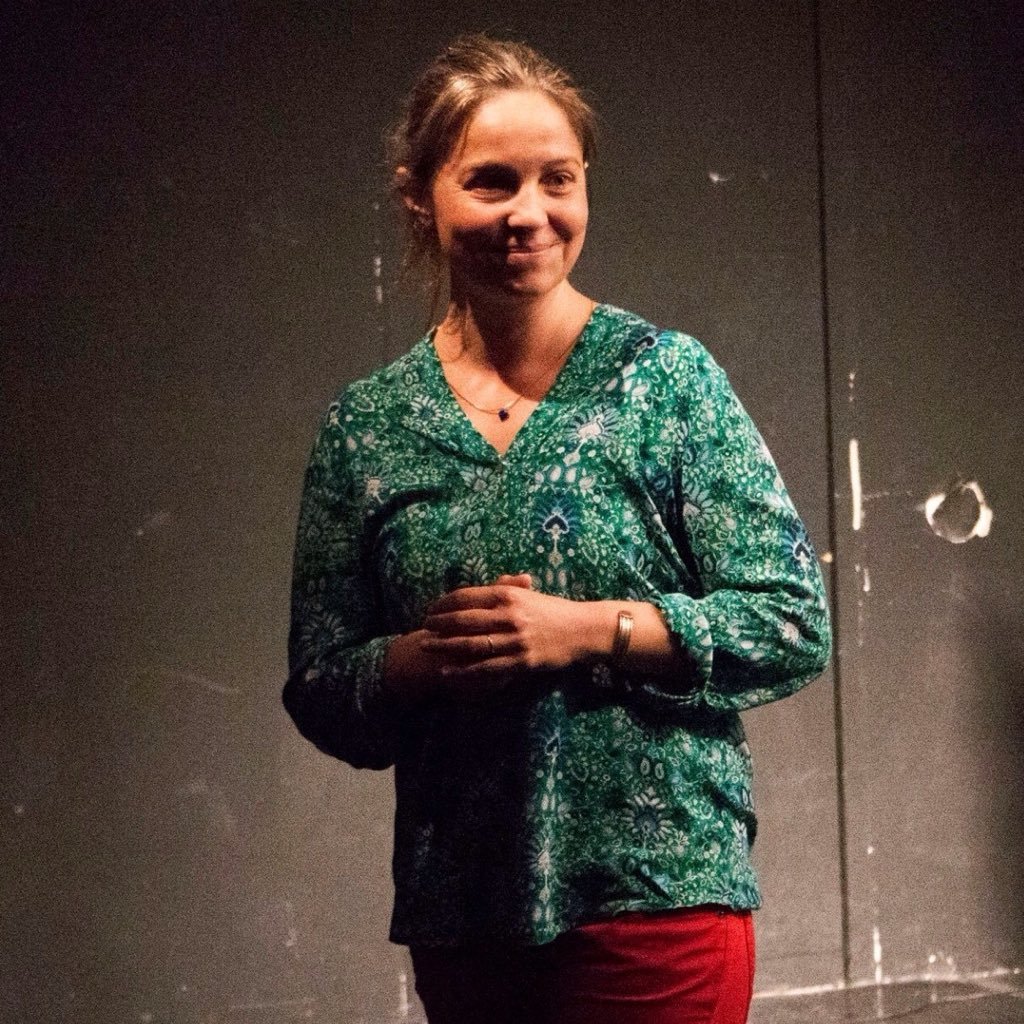 French artist, Johanna Vaude creates eclectic movies.
Her mastery in the field of pictures, editing, techniques and medias as well as soundtracks enables her to create many singular universe with very special effects.
Her hybrid cinema is based on the relation between images and sound, and touches on a very wide range of themes. She favours inner point of view by creating intense universes made of unexpected colours and editing. Combination of, and relation between classical and experimental images generate films, which cannot be categorized and oscillate between avant-garde, video music, pop art, introspective poetry, sensorial experiences, psychedelic state, dream and fiction.

Her first films have obtained press recognition (Libération, magazine Bref, short-film Encyclopédia) as they go beyond established boundaries.
They are screened in art institutions such as Frankfurt Film Museum, Tate Modern, Jeu de paume, Beaubourg, and selected in short film festivals. Although produced out of the traditional ways, they are subject to specific focusses (MK2 Beaubourg, Cinémathèque française, Festival côté court de Pantin, Pesaro Film Festival, LUX de Valence, News Form Festival, Dresdener Scmalfilmtage [see the detailled list]
In 2005, ARTE, the french-german cultural channel, has produced a portrait of the artist for its Court-Circuit program. [Watch an extract…]
She was allowed a Carte Blanche at the Cinémathèque Française on her research about hybridization : "Transplant, fusion, heredity : hybridization and new technologies according to Johanna Vaude" [scientific review Corps]. In the same time, the Hybrid DVD is edited by Lowave label with the support of the CNC (French National Cinematographic Center).
In 2008 and 2009, an excerpt of L'oeil sauvage (Wild eye) is integrated in TH.2058, an installation created by Dominique Gonzalez-Foerster and presented at the Tate Modern Gallery.
Since 2011, Blow Up Arte, webzine dedicated to cinema news, gives her Carte Blanche on a regular basis on various themes and directors. Among them, it is worth noting : a review in the Inrockuptibles, an interview at France Culture, an invitation at the Gaîté Lyrique for their media set, an article on the magazine Première and Konbini an open screening at the Financial and Economical Ministry, a recut labelled as « Super-Edit » by the contemporary social media Nowness.
In 2014, a picture of her film  Notre Icare appeared on the double cover of the Millenium Film Journal, cult magazine based in New York and devoted to artist's films and videos.
Johanna Vaude is laureate 2016 of the Prize label image awarded by the Passeurs de Lumière at the SCAM.
Always in search of new ways, no limits refrain her creativity and her thirst for unexplored forms of expression.
[Download resume : CV johanna vaude September 2018]