TIME : 7,49 MIN
PRODUCTION : ARTE FRANCE / CAMERA LUCIDA
RÉALISATION ET MONTAGE : JOHANNA VAUDE
SOUND DESIGN : JOHANNA VAUDE
FORMAT ORIGINAL : DIGITAL
DISTRIBUTEUR : BLOW UP ARTE – CAMERA LUCIDA
Résumé :
« Dans certaines légendes, on raconte que si une personne meurt brusquement par accident ou suicide et que ce n'était pas son heure de partir, elle erre entre notre réalité et l'autre dimension qu'elle doit rejoindre. N'ayant pas toujours conscience d'être morte, elle répète inlassablement ce qu'elle a rêvée de vivre ou tente de résoudre ce qui la tourmente. Retenue parmi les vivants, elle perd son identité et s'égare dans les limbes de ses désirs et de sa mémoire. Les époques, les connaissances et les circonstances se mélangent… Il est même dit que certaines personnes particulièrement sensibles, ont la capacité à les sentir se mouvoir parmi nous et à entendre leur plainte… »
Technique : Création d'une bande sonore ambiant et montage image à partir de « Mulholland Drive » de David Lynch
Infos : « Secrets of Ghosts » (Mulholland Drive par Johanna Vaude) est une commande de Blow Up, l'actualité du cinéma (ou presque) sur Arte tv.

Synopsis :
« In some legends, it is said that when someone suffers sudden death before his or her time has come, through an accident or by committing suicide, that person wanders between our reality and the other dimension it seeks to join. Not always conscious of death, the person tirelessly repeats either whatever he or she dreamed of experiencing, or that which was a torment. Held amongst the living, the person loses its identity and strays in the limbo of memory and desire. Times, knowledge and circumstances mingle. It is even said that those of us who are especially sensitive are able to feel them moving among us and can hear their complaint. »

Technique : Electronic ambiant and editing work based on « Mulholland Drive » by David Lynch.

To know more : « Secrets of Ghosts » (Mulholland rive by Johanna Vaude) is a a film commissioned by Blow Up, the new cinema webzine on Arte tv.
To watch the video in English or in German, please click the image below :
Soundtrack :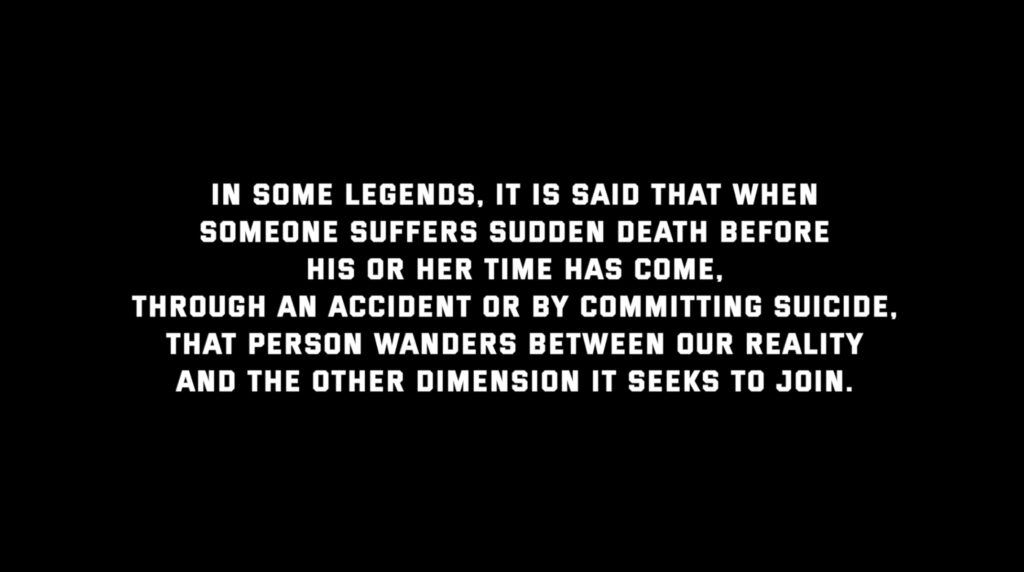 Still images