FILMETS BADALONA FILM FESTIVAL
SYSTEM OVERLOAD séléctionné à FILMETS BADALONA FILM FESTIVAL – Espagne
International Program 3 : Manifest / 9 Novembre 2013 à 17h, Théatre Zorrilla.
SYSTEM OVERLOAD officialy selected for FILMETS BADALONA FILM FESTIVAL in Spain !

International Program 3 : Manifest / November 9, 2013 at 5 p.m, Theatre Zorrilla.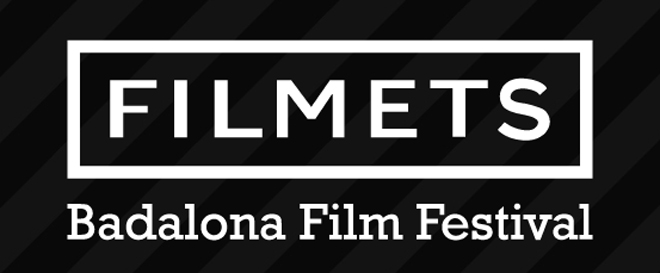 The 39th edition of FILMETS Badalona Film Festival will be held from 8th to 17th November 2013 and will have its competitive phase in the two official venues of the Festival: Teatre Zorrilla and Teatre El Círcol, alongside with CES Joan Maragall, La Nau 3 (Centre Cultural l'Escorxador) and Badalona libraries.
THE JURY
Judit COLELL, President – Vicedirector of Academia del Cine Español (Spain)
Oriol SALA-PATAU – TV producer and Winner of Gaudi Awards 2012 (Spain)
Yoonsun YOONIE CHOI – BISFF Festival organizator (South Corea)
Marina GATELL – Actress (Spain)
Pedro NEVES – film director (Portugal)
FEATURES
FILMETS Badalona Film Festival is all screened in high definition.
We continue to offer the MerCATin brand, with the 3rd Catalan and International Short Film Market.
This year we are launching a branch new website.
The Festival will again be a meeting point between short film directors and producers from around the world, and will be attended by filmmakers and festival representatives of several countries.
INFORMATION
INAUGURATION CEREMONY: Friday 8th of November at 22h at Teatre Zorrilla (entrance with invitation).
CLOSING CEREMONY (NIGHT OF THE VENUS): Saturday 16th of November at 20h at Teatre Zorrilla (entrance with invitation).
ADRESSES: Teatre Zorrilla (c/ Canonge Baranera, 17, Badalona), Teatre El Círcol (c/ San Anastasi, 2, Badalona) and Nau 3 (c/ Arquitecte Fradera, s/n, Badalona).
PRICE: 2€ per day for the access at all sessions from 19h. Also you can buy the season ticket for all sessions for 15€ with the official catalogue. The rest of the sessions that are opened to the public are sponsored and free.
SESSIONS
Filmets in family: session of animation films for children.
Guest country, France: special session dedicated to the french cinema including a cheese degustation/tasting provided by l'affineur du fromage.
Manifesto: shorts related to politics and social demands.
Young Filmlets: projections for primary and secondary school students.
Late Night session: a session with the more cheeky and radical shorts.
The sea of filmets: cinema of the mediterranean: a session on cinematography from countries and areas of the mediterranean.
Cinema from Quebec: dedicated to the cinematography of quebec.
Cinema from Galicia: special session of the nominees and winner shorts at the maestre mateo's awards.
Human Rights: shorts on social issues.
Historical Cinema: dedicated to the films of lluís durà ibanez, cofounder of amateur section scamm from badalona museu municipal.
Badalona in short: shorts by authors from badalona.
Filmets for the coexistence: shorts on social issues.
Filmets for everyone: short films for children and youngsters with physical and mental disabilities.
Small Filmets: session to bring the little ones closer to the world of cinema.
Filmets at the Libraries: short sessions for children in all the city's libraries.
You can consult the schedule in "days and hours" and "calendar" from the website.