En raison du Covid-19, l'exposition ELECTRO qui devait avoir lieu au Design Museum de Londres est reportée jusqu'à une date indéterminée… (en savoir +)
L'exposition ELECTRO voyage à Londres avec ma vidéo "I'm more than a machine"
IMPORTANT UPDATE: Following official advice from Government and Public Health England, the museum is temporarily closed until further notice. The exhibition has been postponed and new dates will be announced as soon as possible.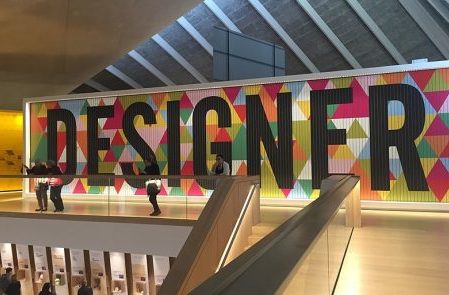 Evoking the experience of being in a club, the exhibition will transport you through the people, art, design, technology and photography that have been capturing and shaping the electronic music landscape.
Celebrate 50 years of legendary group Kraftwerk with a 3D show. Step into the visual world of The Chemical Brothers for one of their legendary live shows, as visuals and lights interact to create a new three-dimensional experience by Smith & Lyall – featuring Grammy Award-winning track 'Got to Keep On'.
Travel to dance floors from Detroit to Chicago, Paris, Berlin and the UK's thriving scene; featuring over 400 objects and the likes of Detroit techno legends Jeff Mills and Richie Hawtin, Haçienda designer Ben Kelly and the extreme visual world created by Weirdcore for Aphex Twin's 'Collapse'. Discover early pioneers like Daphne Oram and the seminal BBC Radiophonic Workshop. Indulge your senses with large scale images of rave culture by Andreas Gursky, iconic DJ masks and fashion, a genre-spanning soundtrack by French DJ and producer Laurent Garnier, a sound reactive visual installation created specifically for the exhibition by 1024 architecture, graphics from Peter Saville CBE, history-making labels and club nights.